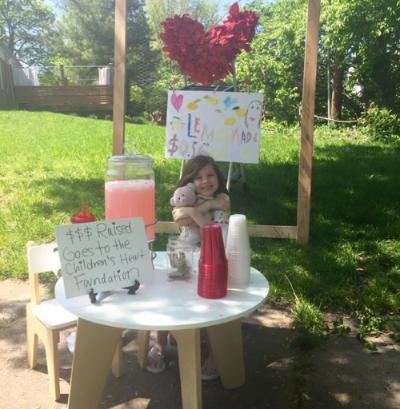 So many people work diligently year-round to help make a difference in the lives of families affected by congenital heart defects. Whether you donate your own money, give your time, or help fundraise, people like you are at the heart of the work we do. How will you help make a difference?
Fundraise for The Children's Heart Foundation
When you fundraise for The Children's Heart Foundation, you raise critical funds to help save and improve the lives of people living with CHDs. Click here to download our fundraising opportunities document.
Here are a few fundraising opportunities you can choose through The Children's Heart Foundation:
The Congenital Heart Walk series is the largest walk series solely dedicated to CHD research, uniting supporters of The Children's Heart Foundation from around the country to help fund CHD research that improves survival, longevity, and quality of life for our community. Visit www.WalkforCHDResearch.org for more information or to find a walk near you.

Events benefiting The Children's Heart Foundation offer a chance to support CHD research while also connecting with local supporters. Join us at an event near you!

Purchase With a Purpose on AmazonSmile

Do you shop on Amazon? Use Amazon Smile and support CHF every time you shop! When you shop with this link - http://smile.amazon.com/ch/36-4077528 - Amazon will donate a percentage of your purchase to CHF!

Hosting your own family benefit, walk/run, golf outing, gala or dinner party can be a great opportunity to include friends and family in your fight against congenital heart defects. The Children's Heart Foundation's staff is here to support your efforts, so reach out to us to discuss your fundraising plans and ideas at info@childrensheartfoundation.org.

Starting a fundraiser for The Children's Heart Foundation on Facebook is an easy way to raise much-needed funds and awareness for congenital heart defect research! You can start your fundraiser here: https://www.facebook.com/fund/TheCHF/

Change My Heart is a fun and easy way to collect spare change and donations to raise funds for research at your school, workplace, stores and restaurants in your community, and more!

Athletic & Competition-based Fundraising

If you're participating in a run, walk or other competition, go the extra mile by choosing to support The Children's Heart Foundation's mission! Our nationwide athletic and competition fundraising programs can include just about anything—races, obstacle courses or even book reading competitions—all in an effort to support life-saving research. To get started, email us at info@childrensheartfoundation.org.
Volunteer for The Children's Heart Foundation
Volunteers play a crucial role in helping us fulfill our mission of funding life-saving CHD research. Here are a few ways you can get involved and start supporting our efforts: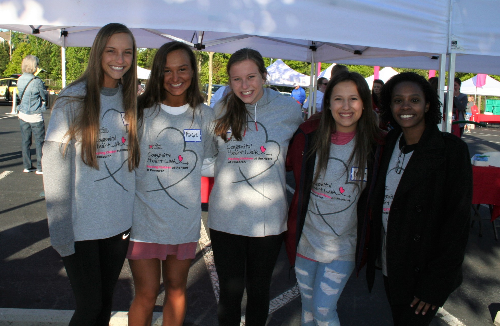 Get involved with one of our local regions. Each region is actively staging fundraising events and could use help planning, finding sponsors, and more.

Our Congenital Heart Walk series relies on one invaluable resource: volunteers. With your generous help, we raise money for CHD research and help heart patients, their families and support systems connect with our mission through these events. Committee roles are crucial in planning our walks and day-of event roles help them run smoothly and effectively.

General Awareness & Outreach Volunteering

You can help spread awareness about CHDs and The Children's Heart Foundation throughout your community. Our local Community Awareness and Relationship Goals help us increase awareness about The Children's Heart Foundation, who we are, what we do and how to get involved. Whether you help organize a local event at a hospital or engage in a community outreach event, we'd love your support!